There's no delicate way to put this: outhouses have a stinky reputation. But(t), these sawyers have managed to wipe away this reputation and turn these loos into loo-kers. Read on to see how they put their mills to work and created outdoor lavatories that will not provoke dread if nature calls.
This latrine is both simple and beautiful. Clarence used his HM126 portable sawmill to mill oak wood for this project. The unique lap siding was done with live edge boards adding some whimsical character to the exterior.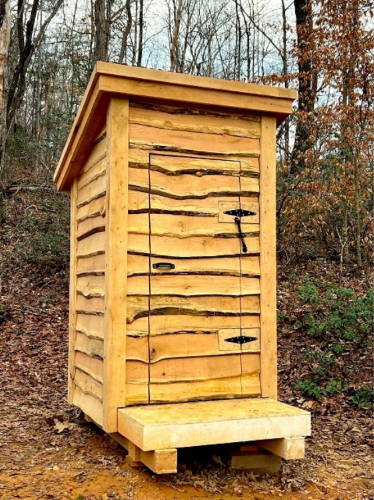 This outhouse is a similar design to Clarence's but with a different style. Instead of live edge boards, David used the lap siding attachment with his HM122 to create thin panels with clean lines.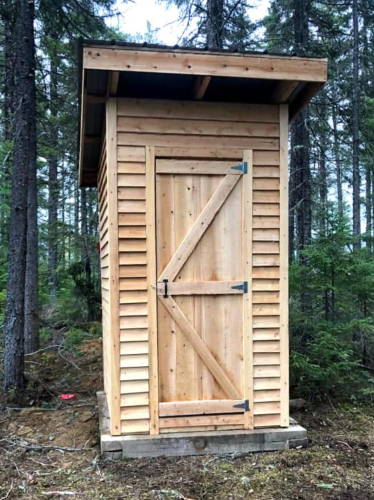 Edward added a few extra features that are uncommon on the average outhouse. After milling all the wood on his HM130MAX, Edward added an attractive board and batten siding. With a covered front porch and screen door, you may forget you are in the woods when using it. He even added a propane wall furnace for those chilly winter nights.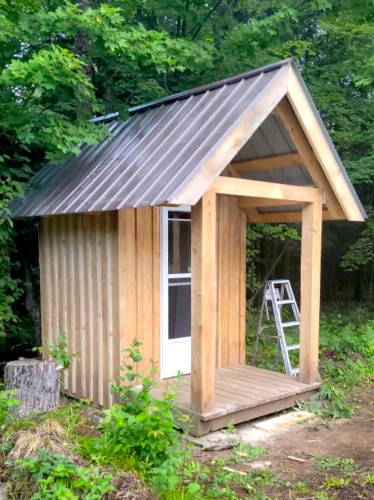 Travis would usually burn the cut-offs from his HM122, but he decided there was a better use for them. This spacious outhouse has double doors, and the siding has a quirky patched look using the scraps from milling.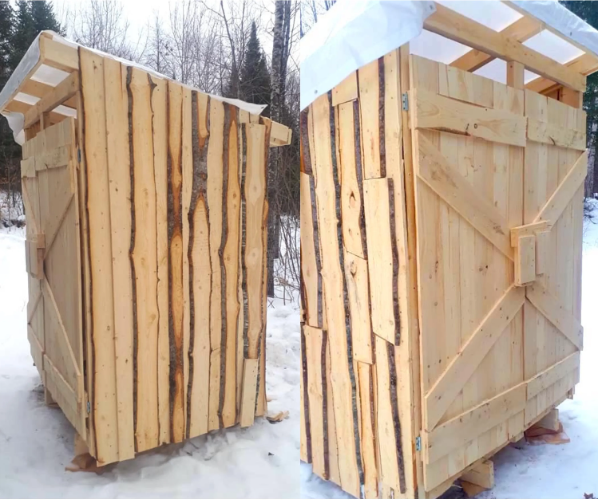 This adorable outhouse might look like it cost a pretty penny, but it only cost Wolfgang and his wife the $30 they spent on screws and nails. They milled the elm on their HM126 and got the window free from a local convent. The knot handle has a distinctive touch.