There is nothing quite like life on an acreage. Somewhere spacious yet private along with the beautiful views and tranquility that only nature can supply. This was the life that Michelle craved. Her reality was a little bit different. For years she worked long hours as a surgical nurse and tried her best to enjoy the small yard she had.
How did Michelle go from the busy life of an over-worked woman in the medical field to spending her days as a YouTube influencer, building off-grid cabins on her 20-acre lake-view property in British Columbia?
Being Open to New Opportunities
Michelle and her husband Steve reconnected right after Michelle sold her house and was planning to move back to her hometown. They spent the first 5 months of their relationship travelling together and falling in love. Their personalities complimented one another perfectly so it was no surprise that they were soon married and living together on Steve's 10-acre property. The two just celebrated their 10th wedding anniversary and they both still feel like the lucky one in the relationship. Michelle says that "marrying the coolest guy" is what brought her into the rural lifestyle that she loves so much. Their supportive relationship gave her the freedom to reach outside of her comfort zone and explore herself in a new way.
Michelle and Steve love their country home, but it is missing one thing - water. Steve is an avid sailor and Michelle has always loved the idea of having waterfront property, so in 2013 they started looking for a vacation home together. Michelle found two side-by-side 10-acre properties that seemed like they could be perfect. Just 2 hours away from their home, the serene forests were begging to be explored and the hills and cliffs allowed for the most beautiful view of the mountains over the water. They purchased both properties and immediately had a small off-grid cabin constructed by the water. From there, they built an outhouse and a storage shed. With constant trips to the lumber store and many more projects ahead of them, they decided to find a new lumber solution.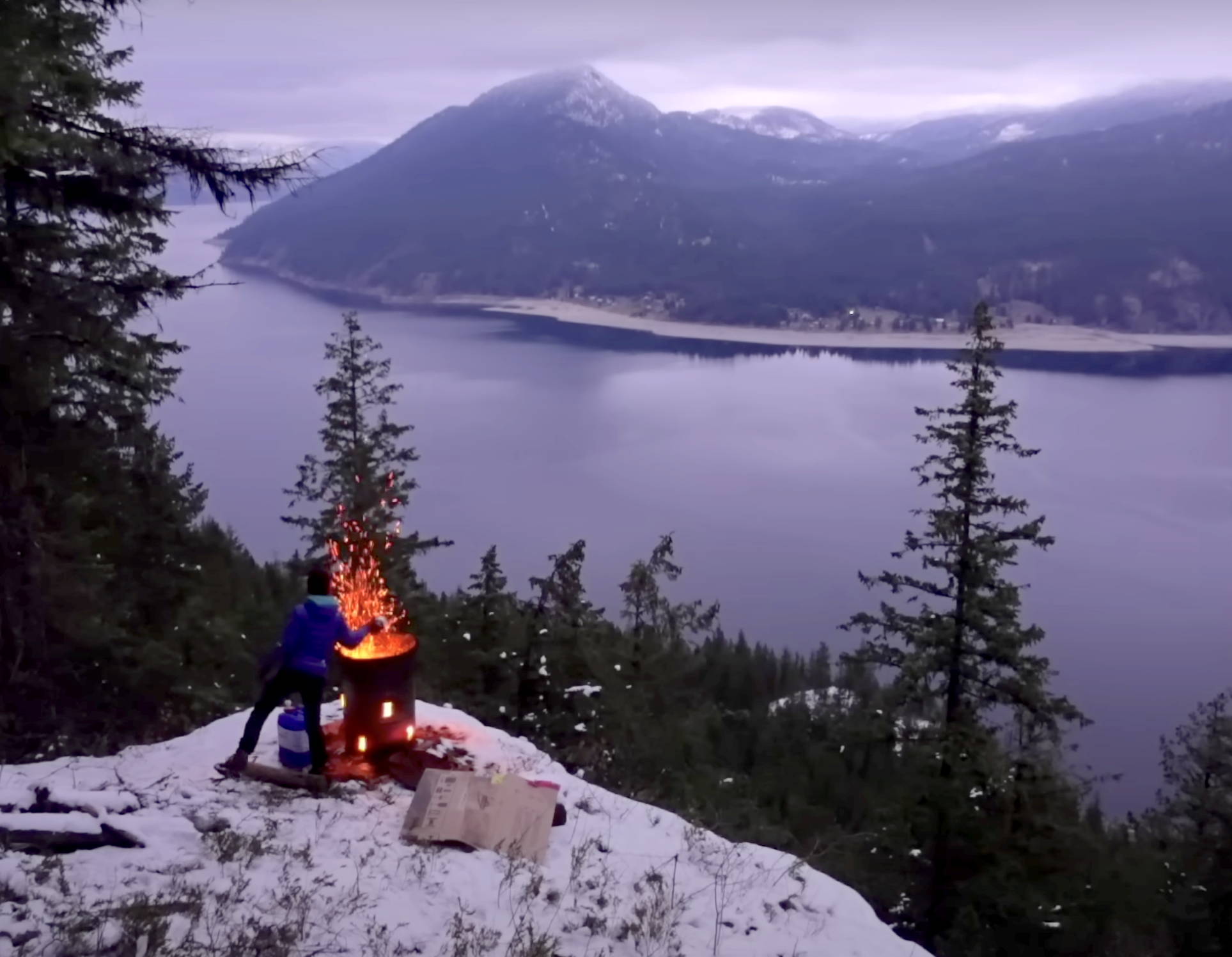 Using the Right Equipment
While on a walk, Michelle was intrigued by a sawmill that she spotted in a neighbour's yard. The sawyer was more than happy to show off his Woodland Mills Portable Sawmill. Michelle had never owned anything like it before, but it seemed like it might be the perfect alternative to spending so much time and money at the lumber store. At home, Steve agreed that it made sense to get a mill with the abundance of trees on both of their properties. Although he wasn't interested in using the mill, he encouraged Michelle to learn. After a little shopping online, Michelle took her neighbour's advice and bought an HM126 from Woodland Mills.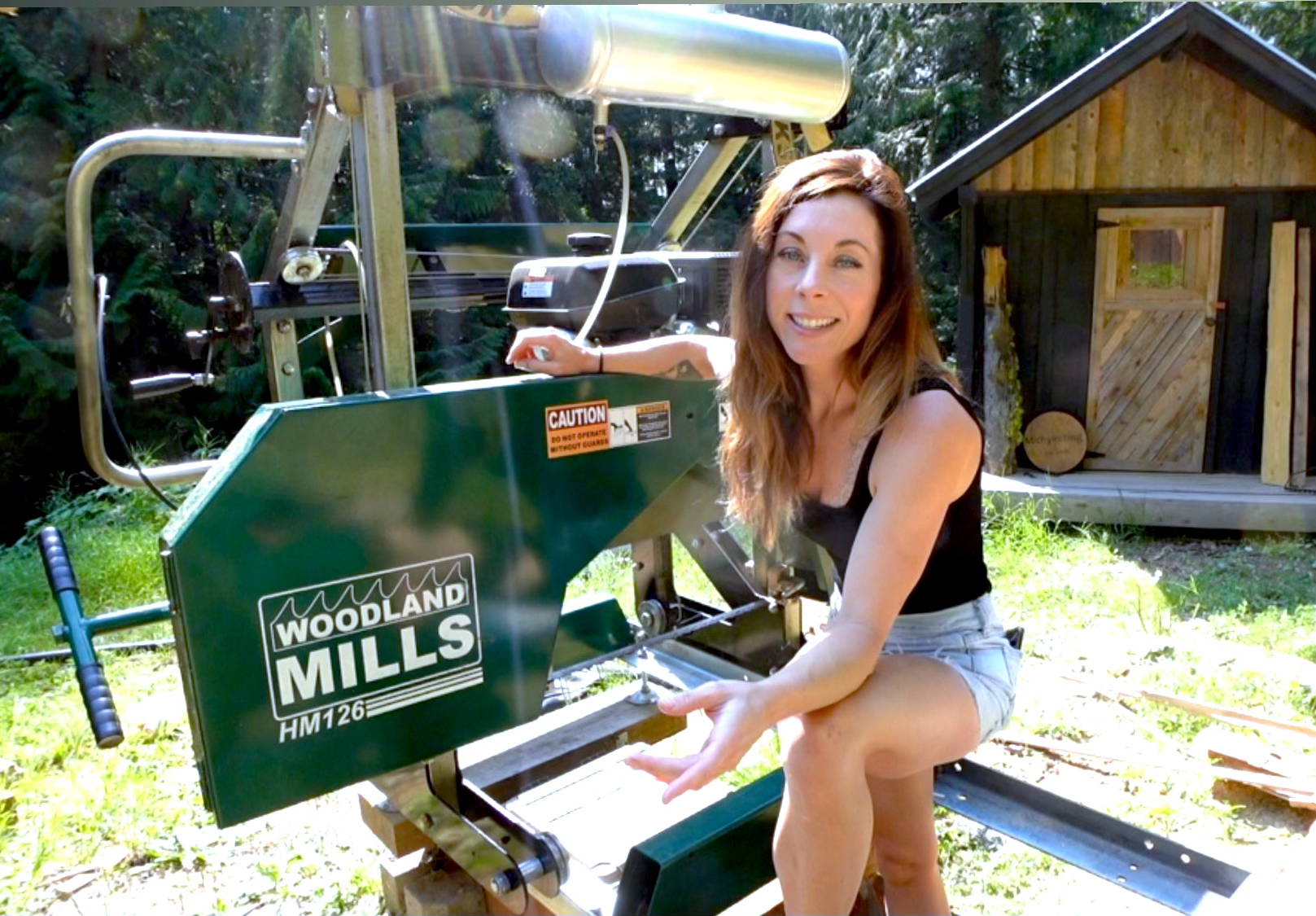 Stepping Outside of Her Comfort Zone
Michelle decided to set up the mill on their home property since they spend most of their time there. Having never owned or operated a portable sawmill before, she spent time familiarizing herself with her HM126, milling mostly cedar, pine, fir, and hemlock from their home property. She loves being able to upcycle old wood and lumber to make it into something new.
Michelle dreamt of building her own little cabin on the side of the cliff overlooking the water but decided to start with a smaller project to learn the basics of building small structures. Something that Steve and Michelle have always enjoyed is rescuing dogs making a doghouse the perfect starter project. With passion, creativity, and a whole lot of hand-sawn cedar Michelle taught herself how to build a dog chalet. The stunning pup-sized cabin was painted black and included 4 dog beds inside, all with their own window to enjoy the view.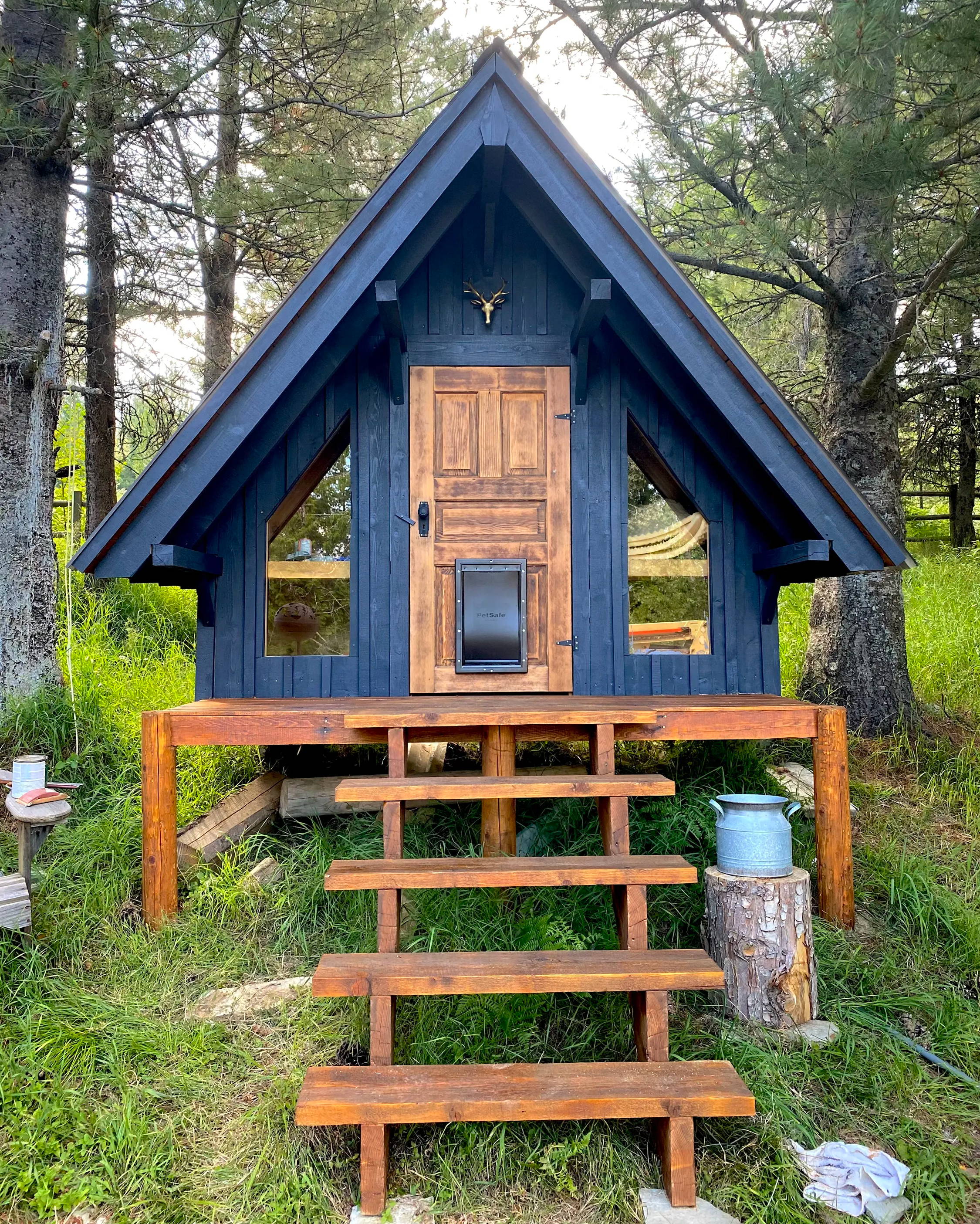 Putting Herself Out There
Michelle found YouTube to be a helpful resource when it came to milling and planning her projects. She loved to watch others show off their adventurous lifestyles online but felt that there was a shortage of female sawyers on the platform. Between her woodworking projects, running an off-grid property, and their sailing adventures, Michelle knew that she would have lots of fun content for her own channel. She called her YouTube channel Michygoss - playfully borrowed from an old word meaning "wacky".
In February 2021, Michelle began posting videos showing what life was like living at an off-grid cabin and explaining how she built some of her projects. Over the years she has steadily received tens of thousands of views on each video she posts. Michelle's learn-as-you-go attitude along with the mountainous views of Southern British Columbia has captivated her audience. She is often joined by her husband, her dogs, and a cat who identifies as a dog.
In May of 2021, Michelle found the perfect spot for her dream cliff-side cabin. She began chronicling the build which began with milling lumber for the project on her HM126. It's not the easiest trek to the tiny cabin site, especially with tools and supplies, so Michelle decided to first build a tiny shed for storage so that she doesn't need to take them back and forth. She even included a bed to sleep overnight if she got tired.
Michelle has had to be very creative with how to bring heavy supplies to the tiny cabin. To get to the site she must park her truck up by the railway tracks and hike down. With a little guidance from Steve and his engineering degree, she built a sky mule which allows her to lower her supplies using a pully system. The cabin is set to be finished later in 2023 and will act as a 4-person lookout bunky to go for a night or two at a time.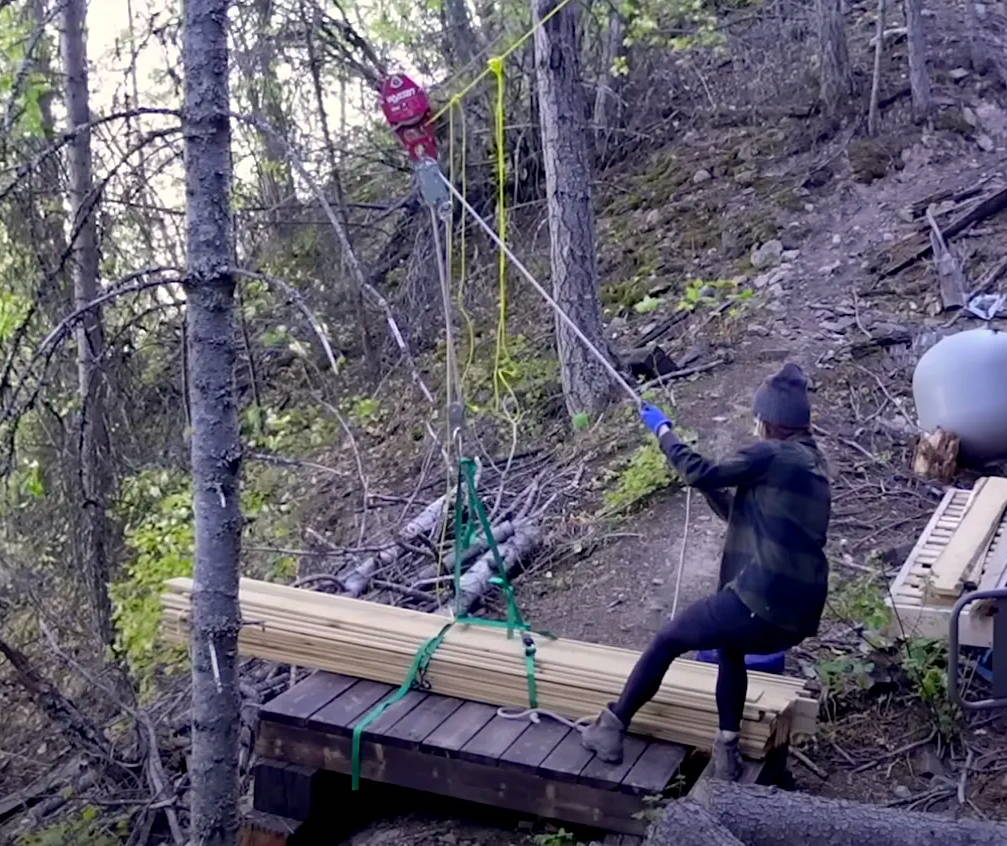 Once this cabin is complete, Michelle will get started on something new. She is a self-proclaimed "project junkie" and always likes to have something on the go. Milling her own lumber has given her the freedom to create anything she can imagine. Her YouTube channel has inspired thousands of people to grab life by the horns as she proves that pushing through fear and trying something new can offer so many new opportunities and experiences. She continuously reminds us how grateful she is for the life that she has, but she has worked hard for it. Michelle's perseverance and hard work are contagious and give women around the world the confidence to try new things.
To follow along on Michelle's adventures, check out her YouTube Channel "Michygoss".